While we wait for Thursday night, let's have a look at pics from a Raquel Welch movie called Kansas City Bomber, (1972). Synopsis: Roller-derby skater K. C. Carr tries to balance her desire for a happy personal life and her dreams of stardom.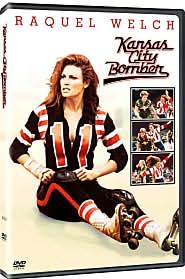 *


I also started reading the WFTDA rulebook tonight...and also reading the book that Girl Haggard gave me called Roller Derby by Catherine Mabe...and learned a lot from both...For instance...we can do something cool with our penalty box and create a funny way to punish the penalized skater...such as, a princess of punishment and spankings...OR something.. :) Also, it's customary it seems to have an after-party with fans...

I learned that the Jammer, but not the Lead Jammer, can pass off the helmet cover to the pivot blocker and then trade positions with her....

Derby Slang: Fishnet burn...the permanant or semi permanant rash when falling while wearing fishnet stockings...